Many channel publishers launch their channel on Roku and then leave it up to Roku to grow their channel. While that is perfectly fine for many – and Roku will grow your channel – for some they want a quicker approach.
Yes Channels will grow organically as the platform grows and more people find it; and yes EVERY channel will experience growth BUT it takes TIME. Roku is expected to hit 100 million active account by 2025, so as far as they eye can see – there is nothing but upward growth.
However there are many ways in which you can be proactive and scale your channel faster.
Here are a few strategies that can help:

Advertise on Roku
Roku has an EXCELLENT platform for fast tracking your viewership. Its called "Roku Solutions for Publishers" . Roku allows channel owners to buy advertising to target viewers where it matters most.
A few key points:
Publishers can advertise to consumers when they are first setting up their devices.
Uniquely grow your audience by targeting display and video ads on consumers Roku device (very effective).
Promote your channel on Roku's remote control app.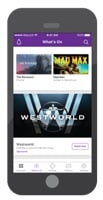 Roku has a self serve link – meaning that it works kind of like google ad-words. You can sign up and start buying ads on your own. You can get started or learn more by visiting Roku's publisher solutions by clicking here.

2. Facebook
Facebook has hundreds of millions of users – more than any other social platform. Since most Roku viewers also have Facebook accounts it only makes since to interact with them there. Create a Facebook page just for your Roku channel. This will allow you to run Facebook campaigns directly for your Roku channel.
You can also post an occasional video – but be sure not to post to many – the whole concept is to get people to go to your Roku channel, and watch it there – not keep coming to your Roku Facebook page to watch it.
Try announcements like this:
"Check out our new video from XYZ exclusively on [your channel]". Make sure you include your Roku Add Channel link.
OR
"We Just added 7 new videos to [your channel]! Come check it out …Only on ROKU".
Make sure you keep your updates consistent and short and sweet. Recommend your page to as many as you can and open up communication with channel viewers. The more you interact the more viewers you will get.

3. Website
If your channel features interesting content that people use google to search for then you need to have a website for your channel. Using google people looking for that type of content will discover your website and ultimately your channel. Your website should have links to add your Roku channel to their Roku device. The more niche your channel is the more you really need a website. Plus there are so many opportunities using your website to grow a mailing list of viewers (which leads me to my next point).

4. Mailing List
Your mailing list can be a STRONG factor in growing your Roku channel. Keeping viewers informed of whats in your production pipeline or whats new on your channel is important. Keeping viewers informed of upcoming live events can keep viewers engaged. The more the viewers are engaged the more revenue your channel earns.

5. Phone Apps
If you have a Tvstartup account and have elected to get one of our iPhone or Android apps you can use these apps to promote your channel through "push notifications". Every one of your viewers that has the app can get notified every time you decide to release a new video OR for whatever reason you deem fit. We have all at one time or another received push notifications on our mobile phone whatever the reason…News updates, sports scores, YouTube, weather reports, Amber Alerts and so forth. Why not use this to get more viewers engaged in your channel?
To learn more about our mobile apps for iPhone and Android click here.

6. YouTube
YouTube is not your competitor to Roku. Roku's viewership is living room entertainment. YouTube's viewership is mobile phone entertainment. When people want to watch movies or real professional content most of the time they do so on their living room TV sets. Lets face it there is no signs of large screen TV sales slowing down.
However Youtube can be a great place to promote your Roku channel. The key is not to release all of your content onto YouTube. You want your viewers to open your channel on Roku where you have a much better rate of return on your investment (YouTube SUCKS for monetizing videos).
The idea is to give them teasers on YouTube and send them to your Roku channel for the full list of content.

7. Roku Channel Guides
If you search for "Roku channel guide" you will get a list of third party companies that publish whats on Roku. Hundreds of thousands of Roku viewers use this as a resource to find out what on and when. You should publish your channel and channel content to these guides. Do not underestimate the amount of viewers these guides could bring your channel for FREE. If you have good content it will peak their interest and result in more viewers ……simply by just listing your channel in these guides. These guides will also allow you too publish your channel url so that viewers can easily add your channel to their Roku channel lineup.
Obviously these are not the only ways to promote your channel. However as technology grows so do the ways to promote your content grow. However this should give you a foundation of how to continuously drive more and more new viewers to your channel.
If your not a current customer and would like to get your own Roku channel, sign up for a live demo to see how our turn key packages work by clicking here.
TvStartup