Did you know that over 75% of digital media consumers took a new interest in the online media platforms and channels in 2021? As unbelievable as it sounds, it is most certainly true and it shows the exceptional rise in the cord-cutting community around the world.


So, there's no better time to start your TV Channel right now and market it to the billions of people on the internet awaiting new content, channels, and shows to watch.

In today's day and age, starting a channel to showcase on platforms like Roku, Fire TV, Apple, and Android TV, isn't that difficult. There will be a lot of competition but what matters is how you stand out and take the high road straight to the top of the industry.

For that, you're going to have to learn effective techniques of marketing your TV network the right way. And we at TvStartup know and understand that. So, we've brought you the 5 best ways of marketing your TV Channel effectively.

But before we delve into these techniques, it is essential for us to take a look at how important digital marketing is, in today's TV industry. So, without further ado, let's get started.


The Importance of Digital Marketing in the TV Industry


In the age of Netflix and Amazon Prime, viewers don't only watch shows that appear on their cable televisions and feel content. They explore the internet, social media, blogs, SERPs, and other places for new channels, shows, and things to watch.

An apt example is Netflix's marketing strategy which utilizes emails to introduce new subscribers to content that might match their preferences. Netflix's ROI is multi-fold and it shows how well they're penetrating the market with billions of dollars in revenue that they made only in 2021.

Over 93% of online interactions and transactions start from search engines, so with the help of the right digital marketing strategy, you can advertise your TV Network, win viewers and subscribers, and get the best results in the TV industry as well. Since the start of 2022, it is open season and the perfect time to develop all your techniques and strategies to make your market in the industry.


Digital marketing is essential for your own TV Channel's success. But before you create your marketing strategy, you need to know how TV Channels work.

To learn exactly how you can create your own TV channel, schedule a free LIVE DEMO to see first-hand how you can launch and monetize your own TV network.

5 Ways of Marketing Your TV Channel Effectively
So, you're thinking of marketing your TV Channel to the right audiences at the right time to bring them into your viewer base? Well, with these 5 incredible ways of marketing your TV Channel effectively, you're going to be able to do that and much more. Let's check them out.

1. Social Media Promotion


With over 400 million users coming online in the last year, over 4.55 billion people in the world use social media and a large proportion of them consume digital media and online shows and content. So, the first market you need to target for your TV Channel is the world of social media.

Platforms like Facebook, Instagram, and Twitter are being accessed by most of the world every single day, and marketing to these people through advertisements, and social media posts are incredibly important.

With the help of posts, built-in advertising tools, accounts, and professional reviews, you can market your TV Network to billions of people on social media and get massive heaps of new viewers and subscribers to try out and stick with your channel for good.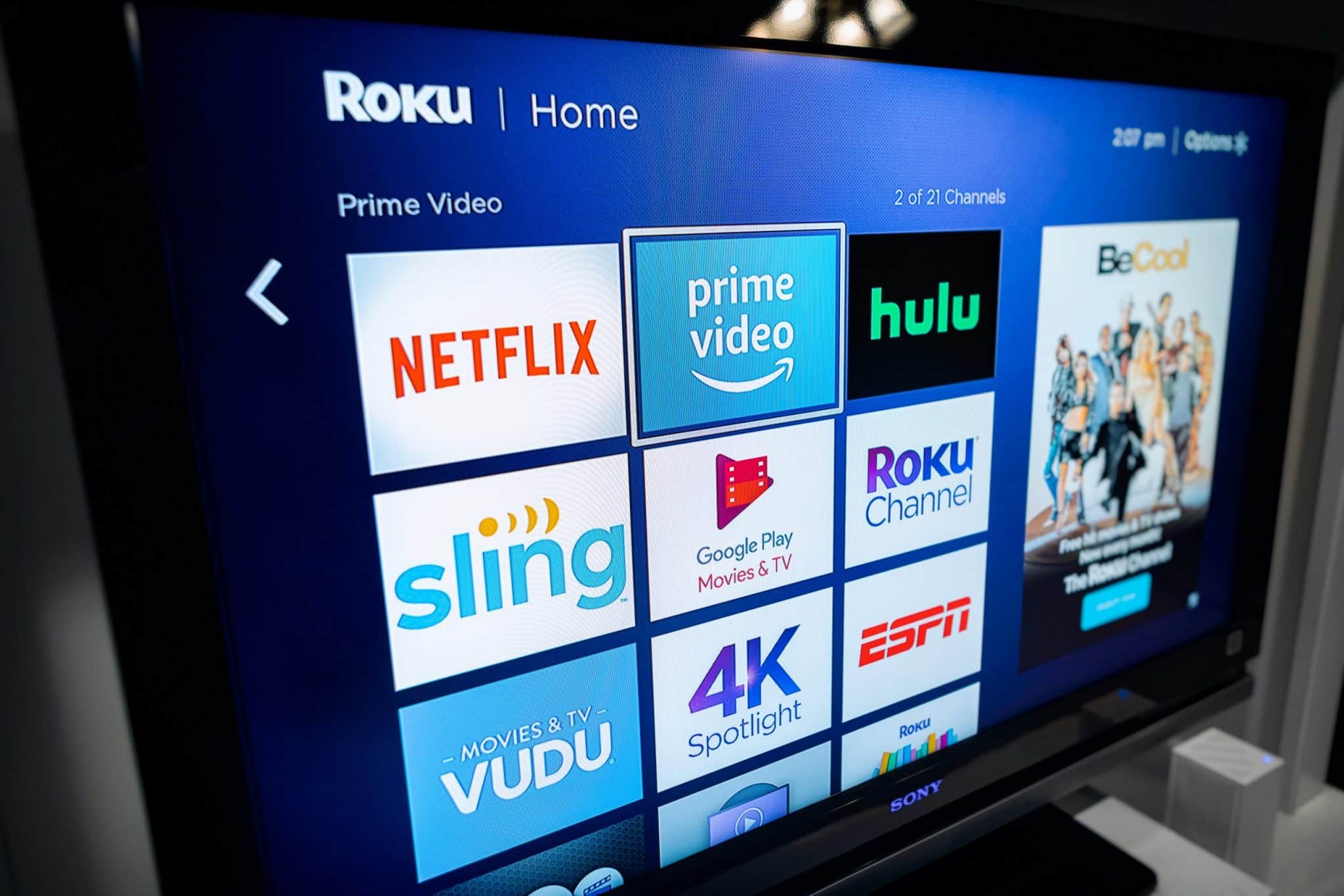 2. CTV Marketing


For an indie TV Channel, finding ways of low-cost marketing and getting out the right message to your targeted audiences who actually prefer your content and would be more likely to watch what you're churning out is difficult.

But that's where CTV Marketing comes into play. CTV or Connected TV advertising is a method of using skippable advertising videos that are shown to viewers and audience groups with similar viewing behaviors and preferences. It is way better than the simple banner ad strategy that has been around for quite a long while and has become ineffective by now.

Platforms like YouTube and other streaming websites allow such advertising and since it isn't shoving your content down the throats of potential audiences, they're more likely to watch your content and even leave a subscription and become a devoted viewer.


3. SEO Blogging


Search engines like Google, Bing, etc. generate multi-billion results for every query that they receive. A few of these results showing on the top result pages are advertisements but the rest of them are completely organic and perfectly search engine optimized.

Using the knowledge and experience of an SEO blogger, or by getting your content reviewed by a website that gets tons of traffic on their blogs, you can easily market your TV Channel and the cost for this might not be significant at all in comparison to brick and mortar advertising tools.

So, having blog posts and articles written about your TV Channel and your content will surely bring a lot of potential subscribers to your viewer base. Make sure you explore this marketing tactic quite well.


4. Media Collaboration


One of the biggest forms of marketing that requires the least productive effort is a collaboration with other media companies and organizations to create a cross-over that helps both the viewer bases to mix up and attract even more people to both parties.

If you're the owner of a TV Network, the most effective way of going around with a media collaboration is by attracting production companies and advertising companies to market your content and offering some benefits to them by signing a mutually agreed upon MOU.

There are dozens of examples of digital media platforms and channels collaborating and providing audiences what they want in exchange for their undivided attention and subscriptions like Apple TV and Amazon Prime Video, Roku and Netflix, and many others as well. So, if you want to get a good amount of audience watching your content, media collaborations are important.


5. Email Marketing


Taking notes from Netflix's email marketing strategy, using the simple yet incredibly effective approach of marketing your content to potential viewers and even your subscriber base through sending specialized emails with stunningly tasteful designs can definitely be a great way of gaining success in the industry.

If email marketing is done right, every single dollar spent on the email marketing procedure can end up returning around $42 which is an astonishing return on investment. By taking up email marketing, you can expand your TV Network quite a lot and make your mark on the internet.

So, by creating a proper email marketing strategy, using a defined schedule and email flow, you can market your TV channel to interested viewers and consumers all over the world. It is definitely one of the best ways to go about gaining new subscribers and getting success in the TV industry.


Do all these techniques apply to YOUR TV Channel?

The best thing about these 5 ways of marketing TV Channels is that they work irrespective of what niche you're in. Whether you're making an educational content channel or a gaming one, using these tricks will help you gain an audience no matter what.

If your TV Channel is introducing a new niche to the industry, you can mold these techniques according to your style and make sure you get the best out of them because the content enthusiasts around the world are always hungry for more, and your content could be just what they're looking for!


Conclusion

With the help of these incredibly effective marketing strategies, you're going to be able to expand your TV network with tons of new subscribers and viewers and reach more than 40% of the world's population who use the internet to watch TV shows and content.

So, are you ready to start your TV Channel and market your content with the help of TvStartup? We're here for you whether you want a Cable, Internet, or Satellite TV Network started up and on the road to success.

Furthermore, with the help of our simple yet rich turn-key CMS, you can easily upload, broadcast, and create content for your viewers to stream easily. So, come to TvStartup and make your TV Channel the next big thing in the industry!


2022 is the year of TV creators. Using the right tools and techniques, you can make it big in the industry and get millions of subscribers and viewers watching your amazing content.

To see how the process of launching your own channel works, schedule a free Live Demo with our experienced channel strategists.
TvStartup