It might blow your mind to hear this, but in the last 5 years from 2016 to 2021, the Live Streaming market has been estimated to grow from $30 Billion to a whopping $70 Billion+.


Whether we take into account sports events, or reality TV shows, the Olympics, or the News, the live streaming market is booming and becoming more popular by the day.


In fact, people are more likely to watch and interact with a live video instead of a blog (it's a bit sad). This just shows that audiences like to feel immersed in content that they're witnessing in real-time.


This goes to tell you that if you want to make your mark in the digital content industry, starting your very own Live Streaming TV Network is the first step towards amazing success.


If you're completely new to the concept of Live Streaming and you're wondering what you're going to need to be able to live stream your content (belonging to any niche) without facing any difficulties.


Well, to give you the perfect idea of how you can start your own Live broadcasting channel, we've made a list of the most important tools and equipment you're going to need. But before that, let's see why exactly you need to start live streaming to achieve success in the TV Networking industry.


Why Live Streaming is the Future of TV Networking


Live Streaming and Broadcasting is an ever-growing platform. The Live Streaming industry is estimated to become worth over $184 Billion in the next 6 years going up to 2027. In the last year alone, millions of businesses shifted to live streaming, Q&As, and broadcasting platforms to market their products and services.


The internet is slowly becoming a platform solely dedicated to video streaming and broadcasting which makes live streaming the perfect business niche to get into with a very high success rate.


With the help of interactive elements like conducting polls, taking questions, requests, allowing users to join streams, you can make sure your live streams are more engaging than the competitors and captivate a larger audience leading to your TV network's success.


But that's not even the best thing about live streaming anymore. The best thing about it is that live streaming is amazingly affordable now, as long as you have content, a never-give-up attitude, and the capability of adapting to changes that occur in the digital content industry.


Like Mark Twain once said, "The secret to getting ahead is getting started." So, now is the perfect time for you to start your live streaming TV Network to get a proper audience behind you and become popular and successful worldwide. You're going to have to take a step forward in this niche to become number 1.


7 Tools and Equipment Needed for Live Streaming


With all that motivation, you're finally ready to start your own live streaming TV network. Well, before you start, you're going to need a few things, and then as your live streams progress, you can upgrade and add new tools and equipment to enhance your streams.


Below is a list of the 7 most important and basic tools and equipment you're going to need for live streaming and broadcasting. With these tools, you're going to be ready to record your streams on your network. Let's check them out.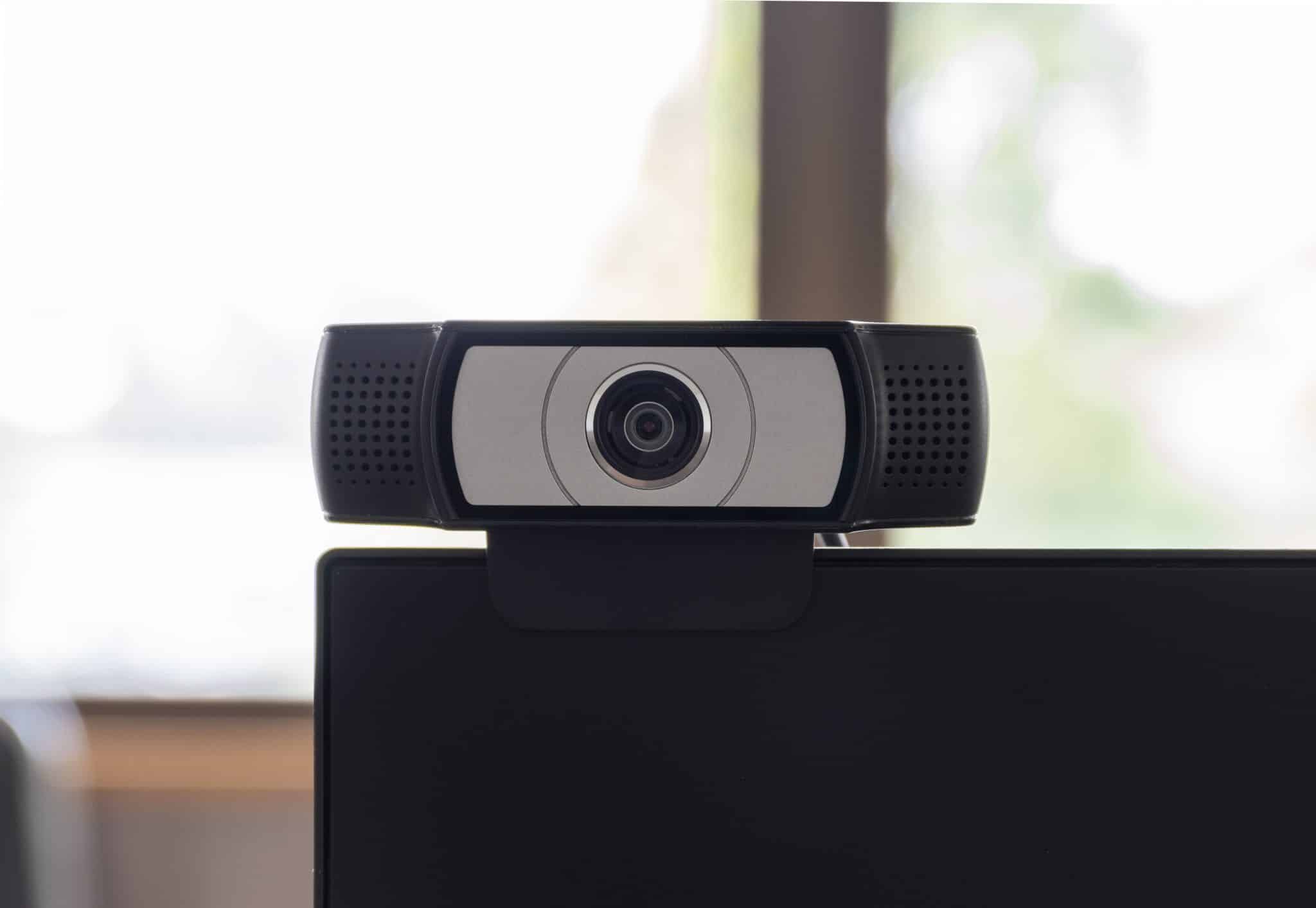 1. Camera


Professional video cameras can cost over $1000 but the good thing about live streaming is that you don't really require a professional video camera for recording your streams.


The most cost-effective cameras for live streaming, face-cams, and even video recording in real-time are USB webcams. These cameras offer 30 and 60FPS recording options with a varying resolution which can even go up to 4K which is more than enough for amazing streaming quality.


Moreover, if you don't have a proper setup for your camera, many USB webcams come with holders that you can set on the device you're using with the camera and record a stable and high-quality live streaming session.


2. Microphone


Microphones are incredibly essential for a good live stream if you're going to communicate with the viewers one way or the other. Ideally, getting a dynamic microphone would be great because there's no need for an external audio interface.


But they can be expensive. If you're just starting your live streaming TV network, getting a lapel microphone or a condenser microphone would be the right way to go. Lapel microphones work great for sit-down interviews and direct communication with the viewers.


Condenser microphones require audio interfaces to work well with mixers and editing software tools. Depending upon your streaming niche, you can pick the right microphone for yourself and get started.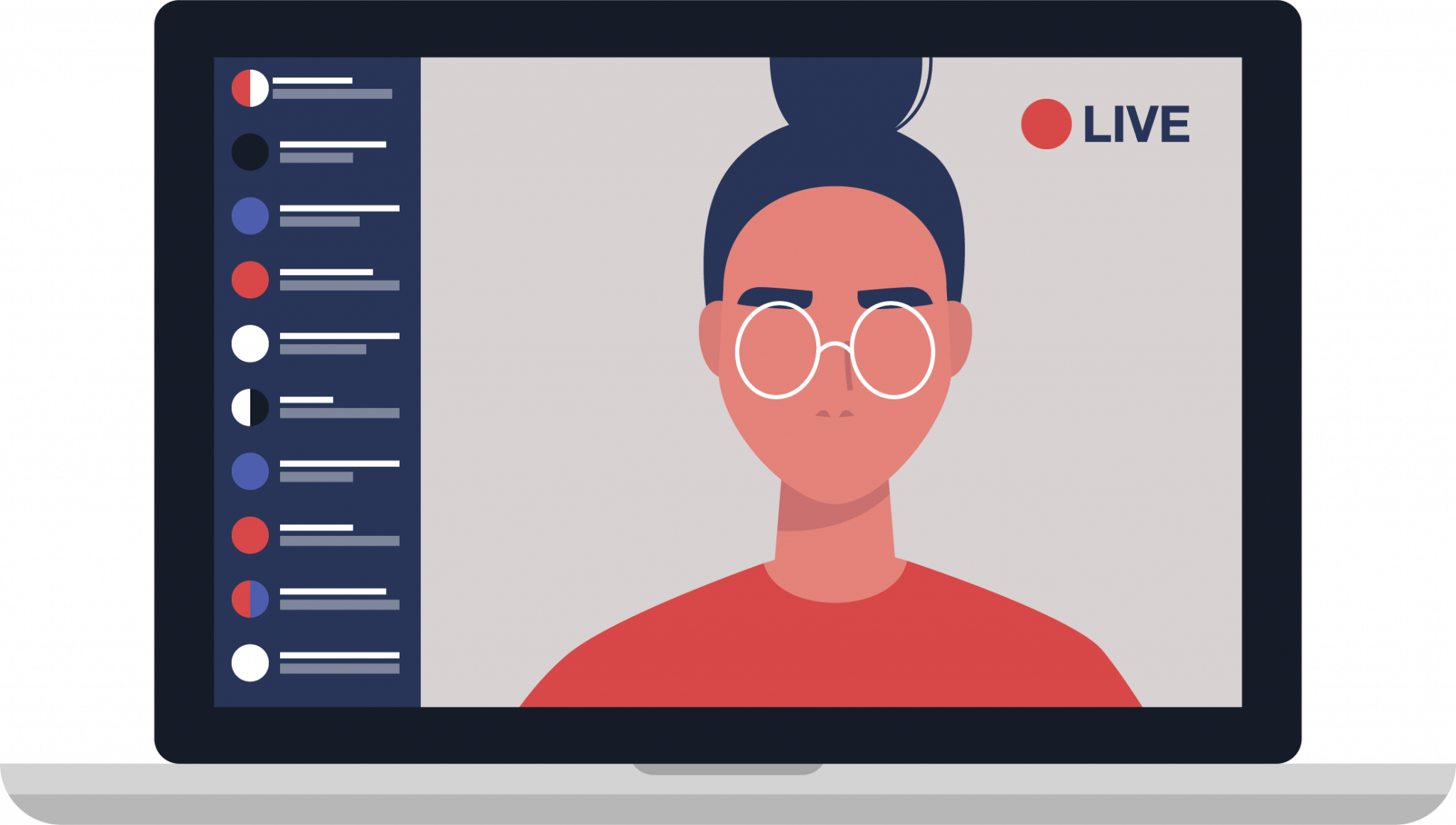 3. Laptop or PC


Without a proper device where you can manage your streams, editing tools, and video software, you can't live stream. The ideal device for live streaming would be a laptop for starters.


A decent laptop with good specs including 8GBs of RAM, nice storage, a fast-processing unit, and a compact body would be plenty for starting your own live broadcasting TV network on the best platforms.


Once you start seeing audiences and results being delivered by your stream, you can move towards getting a high-quality PC built for your live streams so you can easily record, edit, mix and match the audio and video at the same time without facing any lag or issues.


4. High-speed Internet Access


The next step is getting a good enough internet connection that offers at least the minimum recommended speed and bandwidth for uninterrupted and stable live streaming.


According to highspeedinternet.com, the recommended minimum internet upload speed for live streamers is at least 10Mbps. Any speed less than this can result in live streams experiencing fluctuations and buffers which isn't very professional for live streaming TV channels.


If you have a stable internet connection, you won't only be able to stream your videos on your channel but also look for new ideas, a collab with other people, and enhance your streaming quality periodically.


5. Audio and Video Software


The audio and video editing software you use serves as the lifeblood of the live stream. One of the most important aspects of these software tools is taking multiple camera inputs and structuring them according to your liking on the screen being displayed to the user, along with the color correction, and other video enhancements.


The other tool you need to know about is an audio mixer. This allows you to take audio input, mix and master the audio, provide clarity, and allows you to increase or decrease the volume of the multiple inputs for a better overall live stream.


There are dozens of audio and video editing software tools for live streaming including OBS, and Wirecast among many others (free and paid), so you can find and use the one that works the best for your streaming needs.


6. Good Lighting


Lighting is integral to a good quality live stream. Your viewers need to be able to see you, and at the same time, not be completely blinded by the high intensity of light on your face.


But don't worry, you don't have to spend hundreds of thousands of dollars on lighting equipment that studios have. All you need to remember is the basic concept of lighting.


Always position the light in front of you, make sure the intensity of the light is balanced, and use reflectors to make sure light isn't spilled and is focused on you and the objects important to your stream.


7. Streaming Platforms


Finally, the last thing you need to know about to be able to start your live streams is streaming platforms. When you think of live streams, you must be thinking of Twitch TV, well, for new streamers, the platform is too saturated and isn't that great.


Since you want to establish your own live streaming TV network, the ideal streaming platforms will be popular TV channel platforms with millions of subscribers and low competition. Platforms like Roku TV for one, or Amazon's Fire TV. These are just a couple of examples of the streaming platforms you should be thinking of live broadcasting on if you want your live streams to become popular.


Conclusion


Once you have all the necessary tools and equipment at the ready and you're about to stream your content on your TV network, you might wonder what platform would be the best for your TV Network to showcase live streams on?


Well, that's where you can utilize Tvstartup.com. Our mission is to provide you with turn-key TV Network setup on the best TV streaming platforms like Roku TV, Android TV, Fire TV, and Apple TV.


With our turn-key system, you'll be able to easily manage and stream live broadcasts on your channel and get amazing responses from viewers along with tremendous success in the industry.


Want to learn more about TV networking, live streaming, and content creation? At Tvstartup.com, we're dedicated to providing you with the most relevant, important, and useful information, news, and guides on setting up your TV network and making it big in the industry. So, to stay aware of what's happening in the TV streaming world, subscribe to our newsletter.
TvStartup