Did you know that over 75% of people around the world use their personal devices to watch videos every day?
In a market where video streaming platforms are gaining such exponential growth every single day, establishing your own network or channel is surely going to be a very profitable business idea.
Over the past few years, both the tech giants Google and Apple have been gnawing to get past each other when it comes to delivering a complete streaming media experience with their own streaming systems, Android TV and Apple TV respectively.
So, naturally, as a potential TV network owner, you must be wondering, what is the right platform choice for my channel to be streamed on? Better yet, what platform is going to get MY network more views, success, and ultimately dollar bills.
Well, to make that choice relatively easy for you, we've gathered all the nitty-gritty info you're going to need and packed it in a comparison between the two. So, let's get to it.
Android TV: What's the deal?
In 2014, after the discontinuation of Google TV, which was itself a streaming OS for media players, came into being, the Android TV, based on the Android platform, created by Google for television sets, digital media players, set-top boxes, soundbars, and many other devices.
Ever since the platform has been adopted by companies like Sony and Sharp as middleware for their smart TV devices, along with being used in Chromecast and other Google products, Android TV has become popular worldwide.
According to Google, Android TV has over 80 million+ monthly active devices registered on it which is an astronomical amount and much more than the subscriber count of many popularly successful TV networks right now.
The very interesting bit about Android TV is the interface. The TV networks or channels are placed in a horizontal ribbon format which makes the user experience and interaction quite amazing.
Since the overall usability of the platform as well as the experience and popularity are so amazing, Android TV seems like the obvious choice to place your TV network on, right?
Well, let's not be too hasty and learn a bit about the competitor before we decide on where to place our channel and how to place it, for that matter.
Apple TV: Is it as Premium as they say?
Apple, being the king of digital innovation that it is, had to create their own version of a smart TV OS competitor to Android TV, and thus they did, in 2019. This OS was known as the Apple TV.
Initially, Apple TV wasn't doing very well since the number of devices with Apple TV integrated on it and the popularity and usage of those devices wasn't quite hitting the mark but with the creation of Apple TV+, the streaming platform courtesy of Apple, along with the amazing standalone networks, channels, and shows on the platform, Apple TV gained a worldwide reputation and become a heavy-duty rival of Android TV.
Canadian Actress Emmanuelle Chriqui was quoted saying, "I got an Apple TV and hooked it up right away. Undeniably, this is the way of the future, period. It just is, and that's cool. What's cool about this is that we got to do something so playful, cool, kick-ass and over-the-top."
So, with the rise of their TV devices, Apple came hard at Google with brand deals, marketing, celebrity assurances, and advertisements pushing Apple TV as the best OS and Apple TV+ as the best platform for streaming TV channels cordlessly.
As of 2021, more than 40 million people have access to Apple TV and its subsequent streaming platform Apple TV+. So, the market for cord-cutting platforms is definitely flourishing.
The interface of Apple TV is also ribbon-like. But the aesthetics and the design are both very sleek and premium, like all Apple system OSes. That's why their devices have such an immensely huge userbase.
Ideally, you're going to want to make sure your TV network is getting tons of viewers off of the Apple TV+ circuit as well because the high-end market works golden for paid streams and subscription-based channels.
Well, doesn't that mean Apple TV is a better choice than Android TV for TV networks to stream their videos on? In some aspects yes, but in others, no, it isn't.
Android TV vs. Apple TV: Which one takes the victory?
You must be confused. Well, to make things easy for you to understand, we've divided the comparison into a few factors where one of the streaming platforms thrives more than the other. So, let's check out the actual winner of the comparison between Android TV and Apple TV.
Android wins the familiarity race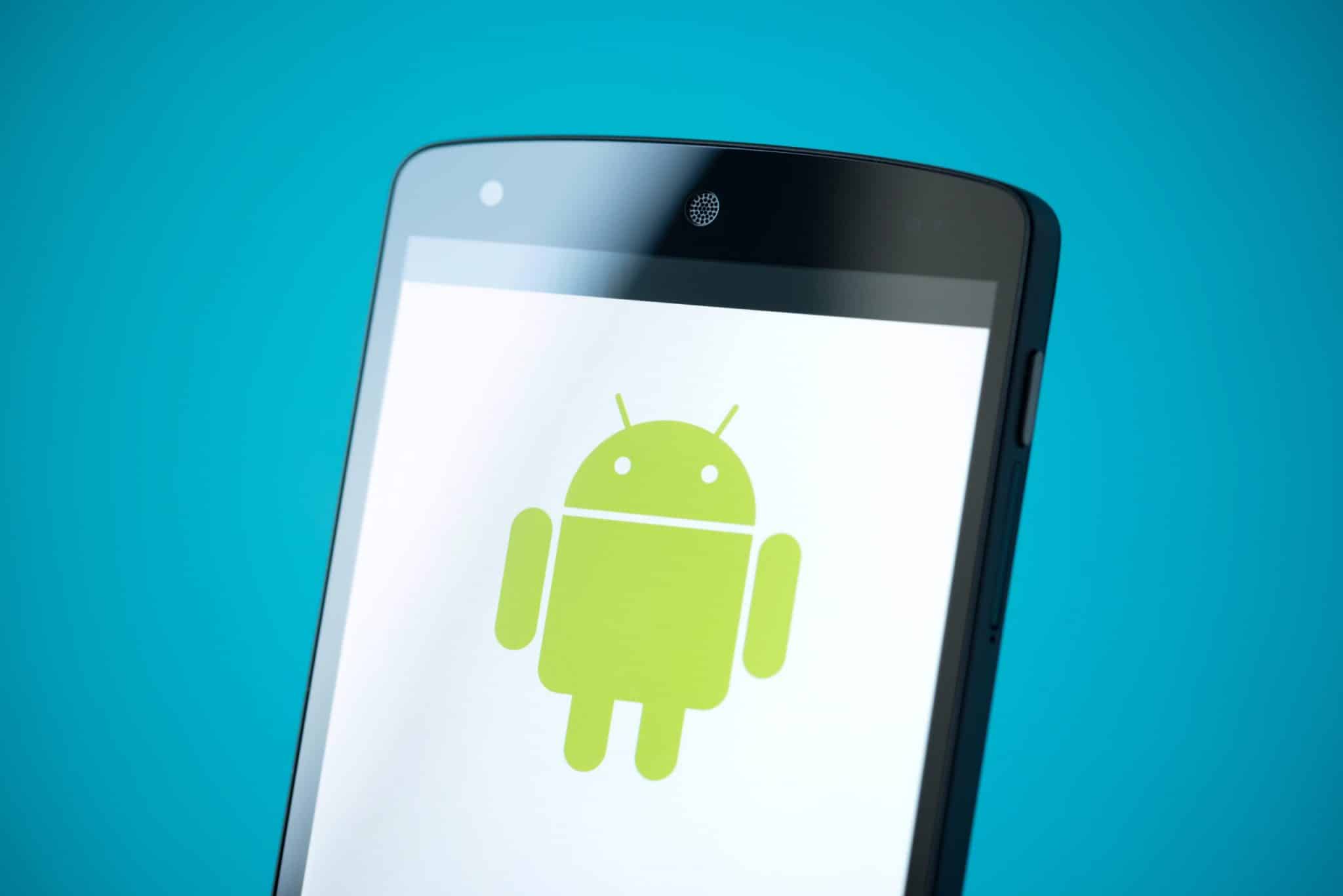 Research conducted in 2021 has stated that over 2.8 billion people over the world use Android smartphones. This simply shows that the Android OS covers a much wider variety of smartphones and thus, there's an emotion of familiarity involved with Android.
That's one competitive advantage that Android has over Apple since the userbase of apple is very specific and high-end. Android TV is also integrated into many third-party devices and TVs which makes its market share quite high. And since people trust Android in their phones so much, Android TV wins the familiarity race against Apple TV as well.
High-end Apple delivers High-end Experience
Apple is known to deliver high-end premium user experiences for its specific market. They've created a high standard of development, accessibility, innovation, and capability with their digital devices.
That promise of delivering the high-end experience is what makes people use Apple products and then stick to their userbase. This is where Apple outperforms Android.
Even in Apple's Special Event of March 2019, when the Apple TV+ was announced as their premier streaming platform, heaps of celebrities from Jennifer Aniston to Oprah Winfrey attended the function and spoke for the Apple TV+ projects.
Apple knows what brings the people to buying their products. That's why, despite having a very small targeted market, Apple TV products are selling amazingly well in comparison to Android TV devices.
Android's Cost-Effective Approach
Pricing matters. Larger consumer device companies understand this very well which is why they tend to use a more cost-effective approach to target a larger audience.
Google understands that and that's why Android TV devices and other Android products are affordably priced for everyone. Android's cost-effective approach is another reason why their Android TV devices are selling well, and more people are switching to a cordless Android TV experience.
According to thorough market research, the lowest price of Android TV device boxes is around $45 whereas a similar Apple TV device can cost a whopping $219, which is significantly more expensive.
Although it might not hurt Apple much, due to the lower prices of Android TV devices, more people have access to them, and therefore, a larger audience gets exposure to Android TV and the TV networks and channels available on it.
Apple Originals Bringing the Heat
Apple Originals is a series of programming that Apple began creating and distributing around 2016. The first television show created by Apple was the Planet of the Apps.
With the rise of Apple TV devices and the creation of the Apple TV+ platform, Apple Originals received an exclusive platform and gained immense popularity which brought more people to buy their devices and stream the original production.
Apple television projects had amazing casts and great stories and this approach really enhanced the experience the Apple TV users had, creating a better platform for indie creators and broadcasters to showcase their talent on their Apple TV+ networks.
With regard to creating high-quality original content, Apple TV definitely overruns Android TV. So, if you're a broadcaster thinking of creating their own channel, Apple TV will be a very beneficial platform for you.
Conclusion
Judging from all the capabilities that both Apple TV and Android TV bring, and the multi-million userbase that these platforms thrive upon, the right thing would be to utilize both of them for your live streams, playlists, and videos.
But how can you tap into such a huge market and get your network on both Android TV and Apple TV with minimal industry and coding knowledge? Well, that's where TvStartup.com comes into play.
Whether you're a small content creator or an established broadcast team, schedule a Live Demo with one of our highly cooperative and professional agents today and get your very own channel up and running on Apple TV, ROKU, Fire TV, and Android TV in an instant. Your very own TV network is just the press of a button away.
In this last year, the number of cord-cutters around the world has tripled from 15.6 million to around 50 million people. So, if you want your Internet, Satellite, or TV channel to cater to all of them, make sure you stay ahead of the curve and up to date with all the news by subscribing to our newsletter.
TvStartup