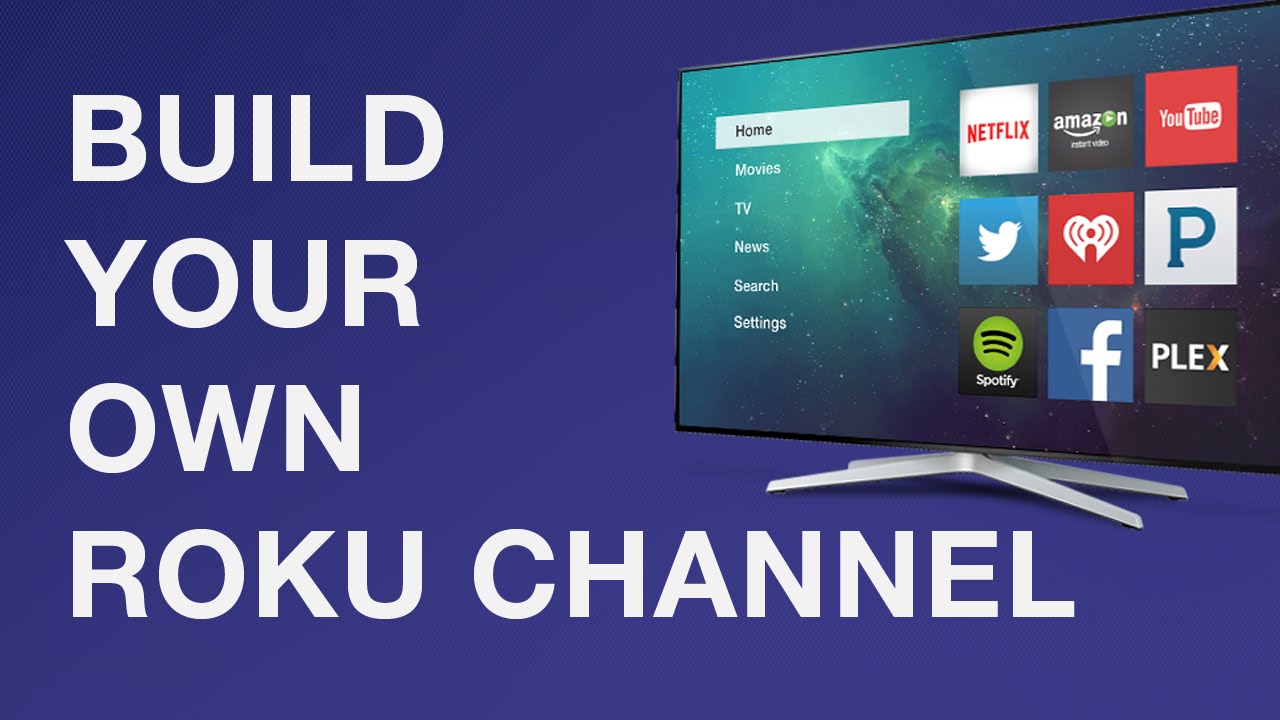 If you are in the broadcasting business or want to get into the broadcasting business then creating your own Roku channel is paramount. Creating a Roku channel is the quickest way to get your content in front of millions of people. Roku has sold over 50 million boxes and the number rises daily. Roku also makes their own branded TV with Roku built into it which makes them a real player in the Smart TV sector.
Lets first talk about the different aspects of owning and operating your own Roku channel. Even if you have created your own ROKU channel you still need a way to manage it. This includes creating video playlists, scheduling video playlists, managing VOD content and more. Obviously you also need a reliable CDN to allow seamless delivery of your video to your audience without buffering. In other words you need a Video Platform that can do all your behind the scenes work so that your channel has a professional look and feel.
Once you have your video platform in place then you need to decide on what you want your ROKU channel to look like and function. There are different styles of Roku apps. You have Roku apps that can deliver a "Netflix" type of feel and look. These apps typically order your content into categories and you assign videos to each category. Categories like Action, Comedy, Adventure, etc…. can help you organize content in a presentable way for your viewers.
You can create Roku channels that also deliver the look and feel of a "traditional" TV channel. In other words everything runs on a schedule. This means only what is scheduled is available for viewing just like watching real TV (of course your video platform will need to have this ability).  You create lists of videos then schedule them for playing. Next you have apps that is a combination of the two. These roku apps that you create can do both VOD and your traditional TV channel (playlists). Typically these Roku channels will have the TV channels at the top of the app and the VOD content down below it. This allows your viewers to both watch live/pre-recorded (scheduled) content or browse your VOD content.
Last but not least is a custom Roku channel. This is where you design both the look and the functionality of your Roku channel. Roku uses a computer language called BrightScript. This language is unique only to Roku. This means that unlike other computer languages that can be used to write programs for multiple industries, BrightScript is only for Roku devices. This means that the cost of custom development is higher because less developers understand and can write using the BrightScript language.
How much does it cost to create a Roku channel? Typically you have your upfront cost for "development" and then you have the monthly cost for your video platform. If you are using a Roku app that has already been created by a video platform and used for existing customers (a template app) you can have your development costs significantly reduced (Less than $3000) and submitted to the Roku store. However custom apps can start at 7500 and go up to tens of thousands depending on what your requirements.  Your monthly cost will typically be 200 to 500 a month no matter if you have a custom app or not.
If you are looking for a turnkey solution that will provide Roku channel creation as well as the video platform then check out tvstartup.com
TvStartup