Roku made a huge announcement the day before yesterday!!!
I am going to give you a quick update on all that has transpired with Roku recently before getting into the meat and potatoes of this post, so read on…
Roku is releasing updates to both its hardware and software, yet the word "update" is a bit of an understatement. They have added or updated a slue of features and improved a number of hardware components. They expect a complete rollout of the new devices to all retail locations by October while the new 10.5 OS is available now. That is important as they will have a full stock of these blazing devices for sale by the time the holiday shopping begins. Nice, right!?!
It has been a turbulent summer for Roku. Investors back and forth speculation on the value of Roku's stock price, just for example. Amazon's new entry into the smart TV market is another. But Roku is coming out of this without a scratch.
Granted, we won't see a true valuation of its stock prices any time soon, due to the majority of Roku's profitability still lying in the future. That said, a hair shy of 40% annual gains are still easily foreseen for the company. And as for Amazon's smart TVs, well they just can't compete with the available Roku TVs on the market. So those going the Amazon TV route will likely be those who have already limited themselves to the Amazon ecosystem.
But with all I could write about with this stellar Roku update, the one thing that stands out for you guys is the emphasis this update has put on live streaming. Just over a year ago, Roku announced a portion of their channel to live and linear TV. They boasted over 100 channels to watch at the time. This seemed like an intriguing move, sure. But within just one year they doubled that number. Now it is not just interesting but a power move.
Without a doubt, live streaming has quickly become a major competitor for screen time.
In the U.S. alone, almost half of the population consumes live-streamed content. Live streaming video on Facebook has more than quadrupled in 2018 alone. Remember, streaming video makes up 80% of all internet traffic and we are not just talking about general entertainment.
Business and marketing experts have taken notice. It is now one of the most powerful marketing tools available. Few things can amplify your message and raise brand awareness like live streaming. Why? Because it allows for direct interaction with your audience. It provides an opportunity to build relationships few other techniques can.
Let's take a deep dive into the benefits of adding live streaming to your arsenal no matter what type of channel you have.
Instant Access.
Trust me, you want fan engagement. It's the new buzzword everyone's talking about. Live streaming is one of the most effective ways to talk directly to your audience. All in real-time. No matter the niche, from news and events to religious broadcasts, live streams put your viewers at the heart of the action. You are providing them the opportunity to get directly involved with your broadcast through live chat, comments, and feedback.
You can really get around.
Live events have historically been limited by their geographical and physical restrictions. Then live streaming came along to change that. The internet makes your live broadcast available to a global audience. Your location and venue size is now earth! At least, the parts of the earth with internet access. Reach anyone, anywhere– they just need internet access and there are over 2 billion web-capable iPhone and Android users alone.
Meet them where they're at.
Social media platforms have boomed over the past few years. Now they boast audiences running into billions. Facebook's 1.4 billion daily active users for instance. YouTube, the birthplace of video, has some 1.3 billion users as well. Did you know that TvStartup makes it easy to re-stream to these platforms simultaneously with your Roku channel? If you are going to live stream, you should use this feature!
Live streams can make you money.
Get viewers excited. The immediate nature of live streaming is perfect for this. Then leverage that excitement by facilitating online purchases, fundraisers, or any other actionable responses you might be looking for. Religious organizations are finding online donations are a popular way for the faithful to feel involved while they're broadcasting. In the fashion world, trendsetting Burberry live-streamed its biannual London Fashion Week show. Then they made the entire collection available for purchase immediately after to a phenomenal response.
No limits.
Live streams aren't just a great way to generate buzz around your brand, they also enable you to bring your customers right inside your business. So you're discussing ideas for a new product line or rebrand, set up the cameras, and let your customers respond directly.
Get instant feedback
Sports and newscasters were understandably among the first to see the benefits of live streaming but the corporate world is catching up fast. The fact is, you can capture and stream anything, anywhere. If you're talking about your product at an event, live stream it! Or give your customers an insight into how you run your business by taking them on a virtual tour of your workplace. Candid, behind-the-scenes broadcasts are very appealing and the growth of reality TV on a multitude of subjects has shown that almost any subject can engage and motivate viewers.
Everyone's watching!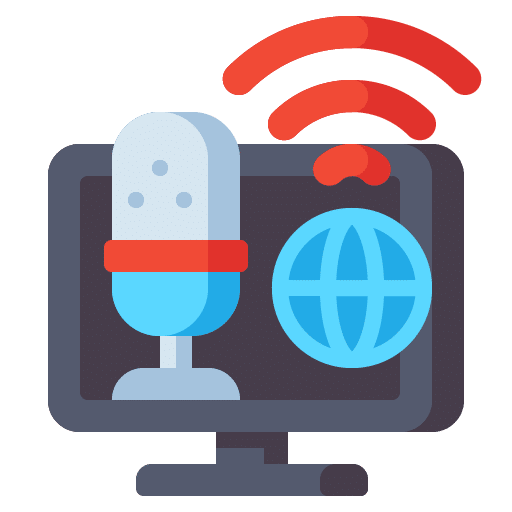 In the USA alone, the number of digital video viewers is expected to top 232 million in the next couple of years. Half a billion people are already watching videos on Facebook every single day and networking giant Cisco shows that live video accounts for around 15% percent of all video traffic.
Live streaming is one of the most popular forms of online content today. It shows no sign of slowing, rather, it has been growing steadily over the past few years. We don't blame you for wanting to get in on live streaming! You won't regret it.
You see live streaming everywhere, probably even having some favorite streamers of your own. But the thought of starting to live stream can be daunting. We have a few tutorials I would like to point you to that will show you just how easy it can be…here, here, and here!
Garrett Cunningham